Protective Ceramic Coatings for Industrial Surfaces
Nanoslic is a new type of protective coating.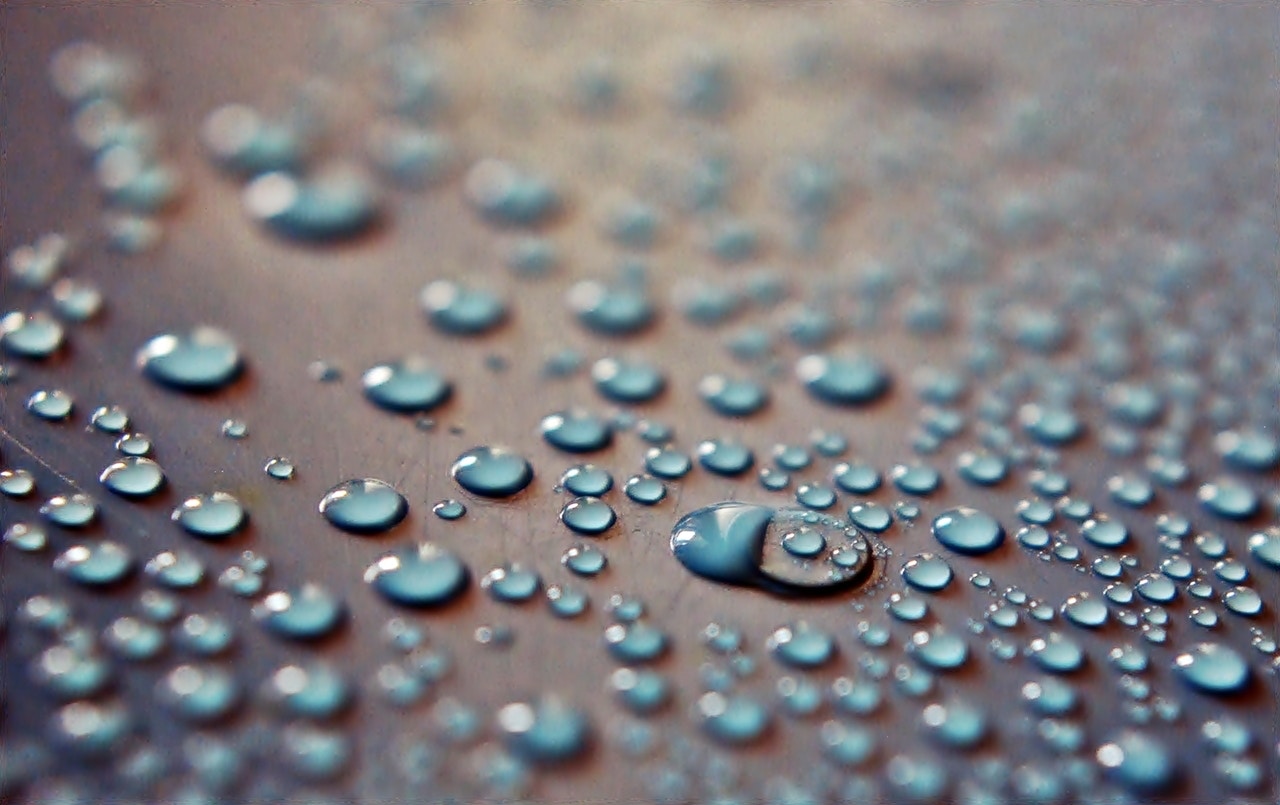 Hydrophobic
Nanoslic's hydrophobic properties prevent water-based substances from sticking to the surface. This prevents corrosion and makes the service easy to clean.
Oleophobic
Not only does Nanoslic repel water, it is also oleophobic to repel oil-based substances. This includes grease, tar, fingerprints, and any other type of oil based substance. Forget hard scrubbing of your industrial surfaces. Nanoslic makes cleaning even the heaviest tars and oils simple.
Permanent
Many hydrophobic and superhydrophobic coatings easily rub off. Nanoslic is a ceramic-based coating, meaning it is permanent. Nanoslic is rated at a 9H hardness – meaning it is abrasion resistant and will last a long time.
Corrosion Resistance
Due to its hydrophobic and oleophobic properties, Nanoslic helps prevent corrosion by repelling waters and chemicals that lead to corrosion. 
Industries Using Nanoslic
NanoSlic protective nanocoatings can be used for a variety of industrial applications. The durable, hydrophobic coating improves hard surfaces making them resistant to deterioration. NanoSlic also seals out water which can lead to corrosion, thus extending the overall life of industry surfaces.
Automotive
NanoSlic can be used for high-performance exterior protection on painted and unpainted surfaces. NanoSlic provides anti-corrosion protection and also repels chemicals, water, tree sap and insects making coated surfaces easy to clean.
The oleophobic and hydrophobic properties create a permanent and durable barrier from water, oils, and liquids. When applied over a painted surface, the polymer film is many times harder than the underlying paint, which provides additional scratch and abrasion resistance.
On metallic surfaces, NanoSlic protective coatings offer unparalleled anti-corrosion and chemical protection, while still achieving a high gloss exterior. NanoSlic is available in a wide variety of colors and tints to either maintain or modify the underlying surface. 
Electronics
NanoSlic coatings provide superior electrical insulation due to its silicon-based chemistry. This feature makes NanoSlic an ideal protective coating for circuit boards, components, chips, connectors and other electrical protection requirements. NanoSlic electrical protection coatings offer extremely high insulation resistance. Its insulating properties are stable over a wide range of temperatures and across a wide frequency spectrum making it optimal for high voltage applications.
In addition to electrical insulation, the coating's anti-corrosion and self-cleaning properties protects and extends the life of your circuits especially in devices that are exposed to harsh weather and corrosive environments. NanoSlic coatings are ideal for:
Conformal Coatings
Dielectric Layers
Encapsulation
Surface Mount Assembly
SMT Stencil Coatings
Protective Coatings
Marine
NanoSlic's anti-corrosion and rust prevention coatings are designed to perform in the harshest environments, especially in coastal areas where you find large bridges, marinas, ports, rigs, ships, and boats. Metal and steel are integral parts of everyday marine infrastructure and are constantly exposed to environmental elements.
Over time, these elements such as sea salts, sand, and ultraviolet light will corrode metals, reducing the lifespan and overall structural integrity. Reduce maintenance costs and improve performance by applying NanoSlic protective coatings to surfaces that are susceptible to corrosion and rust.
Anti-Graffiti
NanoSlic's unique formula is designed to work in conjunction with paints, acrylics, stains and even some other coatings. NanoSlic can by applied directly to the painted surface after it has been completely dried to offer additional protection and easy-to-clean functions. The easy-to-clean functions derive from NanoSlic's hydrophobicity and oleophobicity properties which resists the bonding of other liquid materials; for example, spray paint.
Graffiti and vandalism of infrastructure is a global issue and billions of dollars are spent removing or re-painting surfaces. Train cars, bridges, signage, industry equipment and buildings are in constant threat of graffiti. In addition, most of these surfaces are also subject to extreme corrosion and would all benefit from NanoSlic high performance protective coatings.